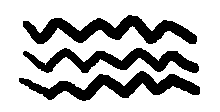 About Alan Salazar (Spirit Hawk)



Alan Salazar is an educator, visionary, spitiual advisor of Chumash and Tatavian native american descendent. His Chumash name is Spirit Hawk and he holds the title of "the village's fastest runner" . He is endowed with spiritual gifts of performing sacred ceremonial rites. In addition, he draws on nearly twenty years of professional experience as a preschool teacher. and as a counselor and institutional officer in the juvenile justice system.

Mr. Salazar is a leading cultural resource consultant for the ventura Indian Educational Consortium. He has been involved in numerous organizations, including The Kern County Indian Council, Candelaria American Indian Council, Chumash Maritime Association, Oakbrook Chumash Center and ANTIK - a coalition of Chumash people. He is past President of the Native American Heritage preservation council of Kern County. Alan Salazar has devoted his entire life to furthering Native American causes. Today, he is actively involved in the Maritime Cultural Resurgence -- a movement that honors Chumash masters of the tomol, the traditional plank canoe.

Mr. Salazar is widely admired for his ability to balance the need for Chumash Cultural preservation and the need for modern land use development. His cultural heritage educational activities are closely integrated with his public service and scholarly interests.

He is a member of the California Indian Advisory Committee of the Santa Barbara Museum of Natural History and his research on Chumash culture has been published in the Kern County Archeological Society Journal. Mr. Salazar participates in cultural and land use activities invlolving the interests of the Chumash people. he has conducted Chumash ceremonial blessings at public events, including the dedication of Point Dume Nation preserve in Malibu, a State hisoric landmark.