EDUCATION PROGRAMS
Relive the spirit and culture of Southern
California's first settlers.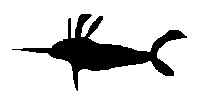 For over 25 years, Alan Salazar has worked with youth and adult groups for the purpose of sharing and saving native american culture and beliefs. As he states, the wisdom of tribal teachings- the moral fabric of native american culture- is designed to uplift and inspire others. Traditional indian tribal lessons not only give indian youth a sense of pride in their own culture, they also help young people from all backgrounds find purpose and worth in today's fast-paced and socially fragmented world. Programs can be tailored to any audience and situation.

Programs and services can include:

Oral history presentations and activities
storytelling
songs
games and sports
art activities
dance
artifacts and cultural displays
tomol ( chumash plank canoe) exhibit
native american cultural preservation issues
ceremonial blessings
spiritual warriors
ecological awareness
archeology and land use
nature preserves


For more information on educational programs and consultant activities,
Please contact Alan Salazar at ( 805) 237-7785, (805) 423-0091.

Alan has spoken at more than 100 schools and groups including:

Conejo Valley Unified School District
Fillmore Unified School District
Hueneme School District
Moorpark Unified School District
Oxnard School District
Oxnard Union High School District
Rio School District
Simi Valley Unified School District
Ventura Unified School District
pre-schools
Indian Guides
Boy Scouts
Girl Scouts
museums
colleges
junior colleges
universities
senior groups

What people are saying about spirit hawk:


"I highly recommend Alan Salazar for groups because of lhis living knowlege of the Chumash people, a strong positive outlook onlife, and the inspirational message that he successfully delivers to both children and adults through his storytelling."
Jerry E Barshay, Ed.D.
Coordinator of the Ventura County Indian Education Consortium

"Spirit Hawk" brings a rare blend of elder tribal wisdom, a conviction to ensure the survival of Native Americal culture, a compassion for all of humanity, and a seamless ability to effectively work with others from all walks of live. His workshops are filled with profound historical information, cultural meaning, and a wondrous experience of reconnecting with nature."
Alondra Oubre', Ph.D., Author, Medical Anthropologist.